Tuesday, September 29, 2020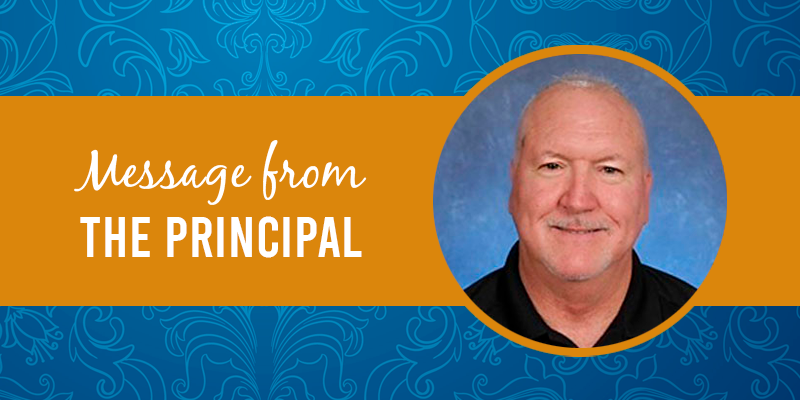 Fellow Jaguars,
Thanksgiving. One simple word. So many different meanings.
It began as a day of giving thanks for the blessings of the harvest. It is celebrated, by similar names around the world in October and November. In the United States we celebrate Thanksgiving on the fourth Thursday of November.
But this year 2020? Thankful?
Human nature is to gravitate towards the negative. When we look in a mirror at our entire face, we tend to focus on the little pimple in the middle of our forehead. 2020 has been like that, it seems as if it is more and more bad news everyday, it seems like the entire year has been a disaster; it hasn't. That's the trap.
If you take a moment to think about it; you can find some positives for this year. Embrace the positive. Life is hard, try not to spend time focusing on the negative.
Give Thanks, Sing Praises, Choose Love.
Wishing you all a blessed Thanksgiving.
God is good.
Thomas E Halfaker
Principal